Love Carbs? Do This BEFORE Eating Them

By Kevin DiDonato MS, CSCS, CES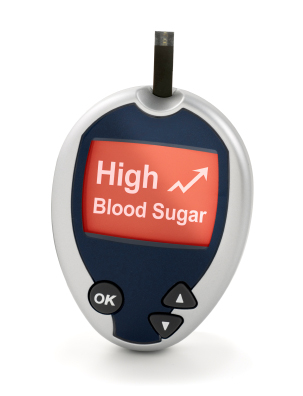 If you're worried about Diabetes - maybe it runs in your family, or your blood sugar has been out-of-control for some time – then I have some great news for you…

There is a new "whey" to control your blood sugar, therefore decreasing the potential risk for developing diabetes!

Whey Protein and Diabetes

As you know, Diabetes is a health condition that devastates the health of millions of people worldwide.

It could increase your risk for neuropathy, blindness, pain, kidney disease, and heart disease.

Estimates show nearly 29.1 million people have diabetes, of which a little over 7 million don't even know they have it.

Diabetes is a disease where your body can't utilize the powerful hormone insulin very well.

Either your body has stopped producing it (like in Type 1 Diabetes), or your body is insensitive to it, which leads your body to produce more of it to combat high blood sugar levels.

And when your blood sugar levels are out-of-control, it increases your risk for damage and other health complications.


But, findings in a new study published shows some promise for controlling blood sugar levels.

And it involves using whey protein before you eat breakfast.

Whey protein – which is a type of protein powder or drink – has been shown in previous studies to increase the secretion of glucagon-like peptide 1, which could stimulate beta cells and could lead to improvements in blood sugar control.

Here's what they found:

They randomly selected patients to receive 50 grams of whey protein or a placebo drink before eating a high-carb meal designed to increase blood sugar levels.

They discovered that those patients who received the whey protein solution had their plasma glucose levels decline by 28 percent with a "uniform reduction during both early and late phases."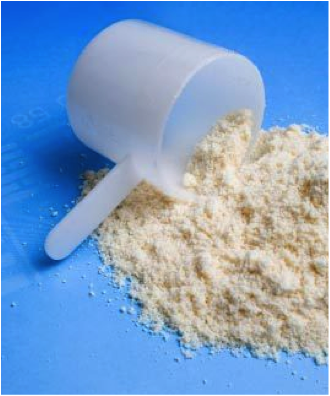 They also discovered that insulin and C-peptide responses were both higher (105 percent and 43 percent respectively) with the whey solution before a meal, compared to the placebo.

They also noticed that insulin in the early stages (when blood sugar could be elevating) was 96 percent higher, compared to control.

Now, here is where it gets interesting:

Both total GLP-1 and intact GLP-1 were significantly higher (by 141 percent and 298 percent respectively) with the preload whey group.

They concluded: "Consumption of whey protein shortly before a high-glycaemic-index breakfast increased the early prandial and late insulin secretion, augmented tGLP-1 and iGLP-1 responses and reduced postprandial glycaemia in type 2 diabetic patients. Whey protein may therefore represent a novel approach for enhancing glucose-lowering strategies in type 2 diabetes."

Take Home Message

If you have out-of-control blood sugar levels and are worried about developing diabetes, you may be in luck.

One reason for the development of diabetes is high blood sugar levels and the inability to utilize insulin correctly.

But according to a new study, consuming a whey protein shake shortly BEFORE a meal, could result in better utilization of insulin, which could improve blood sugar levels.

Enjoying a whey protein shake before you eat your next meal could go a long way to improving blood sugar levels.





References:

Jakubowicz D, Froy O, Ahren B, Boaz M, Landau Z, Bar-Dayan Y, Ganz T, Barnea M, Wainstein J. Incretin, insulinotropic and glucose-lowering effects of whey protein pre-load in type 2 diabetes: a randomized clinical trial. Diabetologia. 2014 Sep;57(9):1807-1811.